EveryMatrix Americas
·
Miami
Sales Manager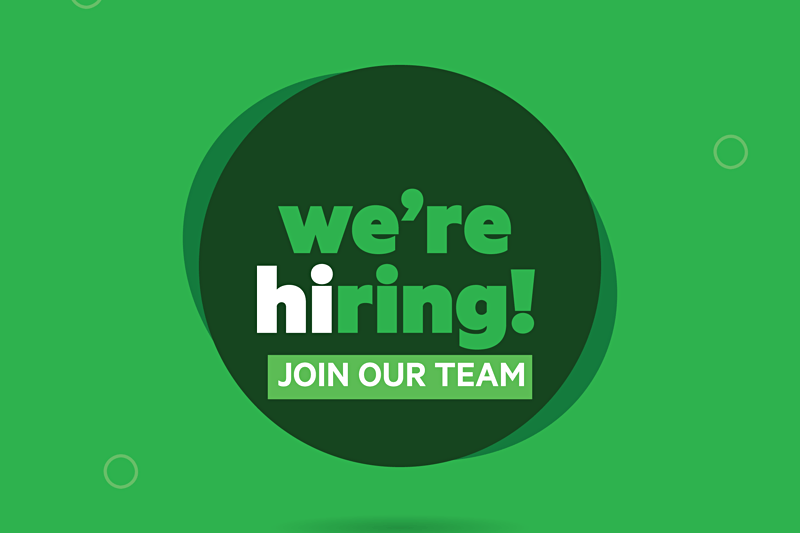 Job Summary:
We are seeking a persuasive and sharp Sales Manager to join our ever-growing team in Miami!
Company Intro:
EveryMatrix is a leading B2B SaaS provider delivering iGaming software, content and services. We provide casino, sports betting, platform and payments, and affiliate management to 200 customers worldwide. The company is profitable, has over EUR 100m in annual revenues, and 700 employees in offices across ten countries in Europe, Asia and the US. EveryMatrix was founded in 2008 and remains a founder-owned private company.
Sales Manager
Responsibilities:
You will proactively identify, engage and educate prospects about EM services with a view to set up meetings
You will be expected to proactively set up calls to develop meeting opportunities for the field sales team
You will be expected to work across the entire product suite based on organizational prioritizations
You will be part of the team focusing on segmenting the market and building out the value proposition for prospects and customers
You will be maintaining and nurturing good relations with EM prospects and ensure that the CRM is updated accordingly
You will be expected to qualify and enter all data and inbound leads in to the required contact management system (CRM);
You will report directly to the President of EveryMatrix Americas so you will be close to the decision making process;
You will also be working closely together with other members of the sales, marketing, technical and support teams;
You will be expected to travel and carry out sales activities at industry Expo and conferences;
You may be called on at any time to provide additional sales support activities;
Requirements:
Excellent oral and written English;
Intelligent, organized, self-motivated & results driven whilst able to use own initiative;
1-2 years experience of sales experience or working in an environment where communication is essential,
Experience in the online marketing or igaming area would be a big plus;
Enthusiasm and willingness to learn;
Good organizational skills;
Impeccable time keeping;
A bachelor's degree in Marketing, Business Administration or any related field would be nice to have;
Work Life Balance:
22 paid leave days and two extra paid leave days per year for every year up to 32 days (working days) in addition to the public holidays (11 days). Extra leave days for every extra year at the company – 43 days including public holidays by year 5 of employment.
10 sick leave days per year (without a doctor's note).
Medical leave: up to 30 days per year, documented with medical certificate
To support women candidates, we offer 21 weeks of maternity leave and 100% work from home until the child's first birthday for mothers.
Men receive 4 weeks of paternity leave and can work from home until the child is 13 weeks old.
Perks and benefits:
Bonus scheme based on performance and identified targets as agreed with manager;
Private medical insurance including dental;
401k pension contributions;
Gym membership coverage;
We offer internal & external training;
Access to Udemy & O'Reilly online learning platforms;
We hold team building activities and office parties throughout the year;
EveryMatrix Americas Corporation is committed to providing equal employment and business opportunity to all segments of the community. The company has pledged to develop and support an environment towards this commitment that prohibits unlawful discrimination on the basis of race, creed, color, national original, ancestry, age, marital status, affectional or sexual orientation, genetic information, mental or physical disability, sex or atypical hereditary cellular or blood trait of any individual or because of an individual's commitment to service in the military. The company is obliged to comply with non-discrimination regulations under the New Jersey Law Against Discrimination (N.J.S.A. 10:5-12) and Section 134 of the New Jersey Casino Control Act, N.J.S.A 5:12-1, et seq. (Casino Control Act), and the Sports Wagering Law, N.J.S.A. 5-12A-10 et seq. (Sports Wagering Law) and the regulations promulgated thereunder, N.J.A.C. 13-69K – 1.1 et seq., related to employment and business opportunity.
The policy applies to all prospective and actual employees vendors and contractors involved in wagering operations in New Jersey. All decisions regarding employment practices (recruitment, hiring, training, wages, benefits, promotions) purchasing and contracting will be made in a non-discriminatory manner that furthers our commitment to equal employment and business opportunity.
Department

EveryMatrix Americas

Role

Sales Representative

Locations

Miami

Employment type

Full-time

Business Unit

HQ
EveryMatrix Americas
·
Miami
Sales Manager
Loading application form
Already working at EveryMatrix?
Let's recruit together and find your next colleague.