Technical Operations
·
Bucharest
Chief Technical Officer
We are searching for an analytical and experienced technical operation executive to join our company as CTO (Chief Technical Officer) as part of our Group Management team, reporting to group CEO.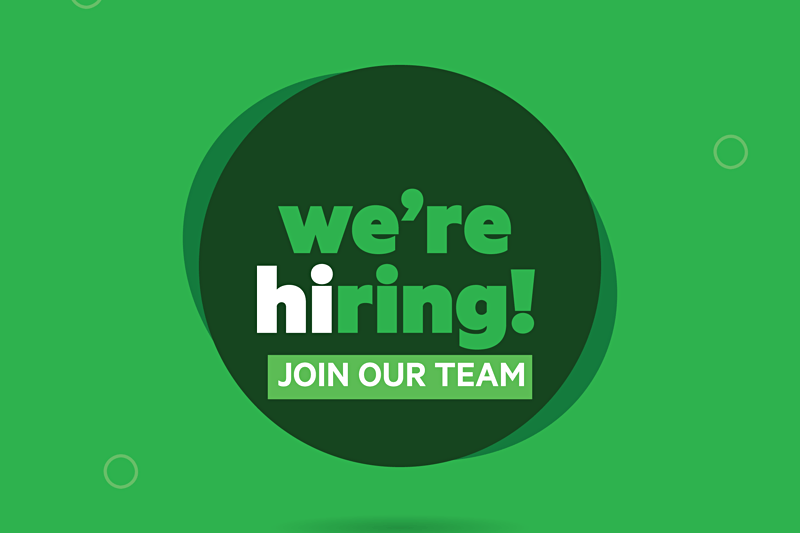 Job Summary:
EveryMatrix is looking for a Chief Technical Officer to join our technical Operations team in Bucharest.
Company Intro:
EveryMatrix is a leading B2B SaaS provider delivering iGaming software, content, and services. We provide casino, sports betting, platform and payments, and affiliate management to 200 customers worldwide. The company is profitable, has over EUR 100m in annual revenues, and 700 employees in offices across ten countries in Europe, Asia, and the US. EveryMatrix was founded in 2008 and remains a founder-owned private company.
We are searching for an analytical and experienced technical operation executive to join our company in the role of CTO (Chief Technical Officer) as part of our Group Management team, reporting to group CEO. Some travel is required. This position will be responsible in partnership with the management for the technical direction and leading of all aspects of the company's product development across 5 different business units.
The overall objective of the company will be to deliver world class user experience, regardless of device, for players with clients of EveryMatrix. This will be achieved by providing leadership to business unit CTOs to supports the company's culture, mission and values and ensure that all aspects of the technical services provided by EveryMatrix to its customers are reliable and of a high quality.
The successful hire will manage 5 departments: Infrastructure, Helpdesk, IT-Governance (including Incidents), Information Security and Data Privacy. Overall, 48 persons, the majority located in our Bucharest office, our largest office and workplace for the CTO. Together with the teams, this role will be responsible for driving improvements in software delivery through automation, configuration management, monitoring and other DevOps principles.
Chief Technical Officer
Responsibilities:
Provide technical direction and lead all aspects of the company's technological development.
Participate in management meetings, product demos and board decisions.
Standardize, implement, and enforce (in collaboration with Business Unit CTOs) agreed software development processes for Scrum/Kanban, Test-Driven Development (TDD), Continuous Integration (CI), Release Management and Branching, etc.
Oversee timely and correct deployment procedure; adjust company policies to ensure deployment under best practices.
Push for downtime to be minimal.
Make sure that all development processes and practices are in line with all the office locations and global vision of organization.
Provide leadership to Business Unit CTOs for supporting the company's culture, mission and values, coach Business Units CTOs regarding people management, evaluation, task estimation etc.
Ensure Business Units CTOs correctly follow their responsibilities.
Resolve internal conflicts and ensures transparency across Business Units and support teams (e.g., communication with Compliance Team, Financial Dept.).
Consistently evaluate technical efficiency and makes changes as necessary.
Work in a consultative manner with other department heads, such as marketing, legal, compliance etc. as an advisor of technologies that may improve their efficiency and effectiveness.
Guide and direct the information security initiatives.
Communicate the company's technology strategy to management, staff, customers, and stakeholders.
Proactively identify – and suggest solutions to – productivity and quality problems.
Oversee IT budgets and collaborate with the financial team to avoid unnecessary expenditures.
Oversee cross team coordination and resolve dependencies between the teams.
Collaborate with HR – Training Dept. - in developing teams' skillset, through external or internal training.
Build and organize the Infrastructure, Helpdesk, IT-Governance, Information Security and Data Privacy teams with delegation and failover and ensuring both development and operational needs are met.
Participate in recruiting and performance evaluations.
Ensure team growth and motivation.
Requirements:
Bachelor's Degree in computer science, Engineering or Management.
Management / Leadership Training, Organizational skills training.
Nice to have: Project Management, Scrum Master courses.
10+ years' experience in software development.
5+ years' experience on a technical management role inside the iGaming industry.
3+ years' experience with leading a team.
Experience in working with methodological planning.
Experience in working with Scrum / Kanban.
English – advanced.
Strong communication (verbal and written) and interpersonal skills, attention to detail and ability to communicate complicated issues effectively.
Quality and productivity oriented.
Detail oriented and analytical.
High level of responsibility and ability to work unsupervised.
High degree of resolve to navigate obstacles and solve problems.
Able to work under tight deadlines with little direction or oversight, multi-task and be flexible to cope with changing priorities.
Be forward thinking, anticipate business needs proactively, and manage accordingly.
Innovative and passionate about new technologies.
Work Life Balance:
33 days off per year, including public holidays, rising to 43 by year 5 inside the company
10 sick leave days per year (without a doctor's note)
40% work from home, over any 3-month period
If returning to work soon after having child, 1 year 100% WFH for mothers
WFH after child is born – for fathers: 13 weeks of 100% WFH (from the day of the birth of the child)
Benefits and Office perks:
Daily catered lunch or lunch allowance in value of 85 EUR net per month
Private Medical insurance – Regina Maria
Our own in-house gym, health & well-being programs
Fruits Tuesday
Access to online learning platforms Udemy for Business and O'Reilly and budget for external training
Bookster
Massage at work
Anniversary gifts
Frequent free-bar parties, annual whole-company parties (have previously rented our own planes to get everyone together!)
Fun corner: ping pong table, PS4, lots of board games
Department

Technical Operations

Locations

Bucharest

Employment type

Full-time

Business Unit

HQ
Technical Operations
·
Bucharest
Chief Technical Officer
We are searching for an analytical and experienced technical operation executive to join our company as CTO (Chief Technical Officer) as part of our Group Management team, reporting to group CEO.
Loading application form
Already working at EveryMatrix?
Let's recruit together and find your next colleague.